Taiwan Expo in Indonesia 2017 to showcase modern technologies and lifestyles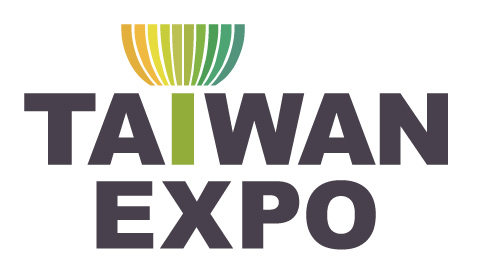 Have you ever experienced a Taiwan tech scene? Would you like to explore Taiwan's unique cultures and food? Then the Taiwan Expo in Indonesia 2017 is a must see. This event will be held at the Jakarta Convention Center on May 12-14, 2017 with the theme "Where Technology Meets Modern Lifestyles". We welcome you to experience Taiwan's latest high-tech and lifestyle-oriented products.
Taiwan Expo in Indonesia 2017 is organized by the Bureau of Foreign Trade and implemented by the Taiwan External Trade Development Council (TAITRA). This event aims to enhance economic and trade cooperation, talent exchanges, resource sharing, and regional connectivity, which will help build long-term bilateral relations between Taiwan and Indonesia.
The Taiwan Expo in Indonesia 2017 has designed a number of theme pavilions that will bring to light the unique combination of Taiwan's lifestyle-focused products and its high-tech industry for the Indonesian people to experience. The Expo features 7 theme Pavilions including Taiwan Excellence, Green Products, Taiwan Healthcare, Taiwan Tourism, Design Power, Taiwan Agriculture, Education & Careers.
The Taiwan Excellence Pavilion will present a series of products that touch on the future of technology and the smart life. For instance, Acer will showcase its Predator 21 X, which is an exemplary of innovation and features the power of the world's first curved notebook equipped with eye-tracking technology. And Heartway Taiwan, winner of the 2017 Taiwan Excellence Silver Award, will showcase its small electric scooter S21, which is an option for the elderly when traveling.
The development of sustainable green technology is a pertinent issue that is being encouraged across the globe. At the Green Products Pavilion, TAITRA will showcase three major areas that are evidence of Taiwan's established technology in resource regeneration. Technologies for plastic and coffee residue recycling as well as bottle and glass recycling will be featured.
Taiwan's medical technology led by precision medicine is now a force to reckon with. The Taiwan Healthcare Pavilion will host a forum entitled 'Precision Medicine in Taiwan', which will reveal effective cancer treatments. It will also make use of the opportunity to share Taiwan's medical technology achievements and introduce its services to relevant Indonesian medical establishments and to the general public.
In addition to producing world-renowned high-tech products, Taiwan is home to beautiful scenery and a rich culture. As early as 2014, the New York Times ranked Taiwan 11th out of 52 countries as a must visit. Taiwan also was ranked seventh in the Global Muslim Tourism Index rated by MasterCard in 2016.
The Taiwan Tourism Bureau will highlight Taiwan's tourism experience that includes Taiwan's high-quality shopping and culinary activities, rich and diverse travel packages, and a friendly environment for Muslim tourists. It will be an opportunity for Indonesians to learn more about Taiwan's tourism resources.
The Design Power zone, meanwhile, has lined up a series of presentations from the "Golden Point Design Awards". These industrial design pieces will reveal Taiwan's lifestyle in terms of the product's functionality, innovation, and technology.
The Taiwan Agriculture Pavilion, on the other hand, will showcase Taiwan's advanced agricultural facilities, feed additives, food processing, and agricultural machinery. It will help to enhance understanding and cooperation in agricultural development between Taiwan and Indonesia.
Apart from being one of the largest economies in Asia, Taiwan is also an integral education hub for foreign students. At the Education & Careers Pavilion, two of the most important associations have been combined to enhance bilateral academic exchanges between Taiwan and Indonesia.
Contact TAIWAN is a government website that seeks talented professionals worldwide to live and work in Taiwan. This one-stop employment matchmaking service provides comprehensive guidance for working, living and investing in Taiwan. The Taiwan Education Center (TEC) is a non-profit organization founded in Indonesia to promote Taiwan's higher education.
In addition, there will be total of 140 Taiwanese exhibitors showcasing the latest products in the theme exhibiting area, such as Cosmetics & Personal Care, Food & Drinks, Halal Products, Home Products, ICT Products, Sports & Outdoor, and Taichung Good Life. SINGTEX, for example, will showcase the yarn and fabrics made of wasted coffee grounds; as for Jun Lung Rubber, will introduce their technology of transforming waste tires in eco-material. This show will provide the best opportunity for Indonesians to experience Taiwan in various aspects.
TAITRA welcomes all Indonesians to visit Taiwan Expo 2017 on May 12th-14th. We invite you to meet the exhibitors from Taiwan, experience Taiwan's latest hi-tech, lifestyle-focused products, and become familiar with Taiwan's friendly and diverse travel environment.