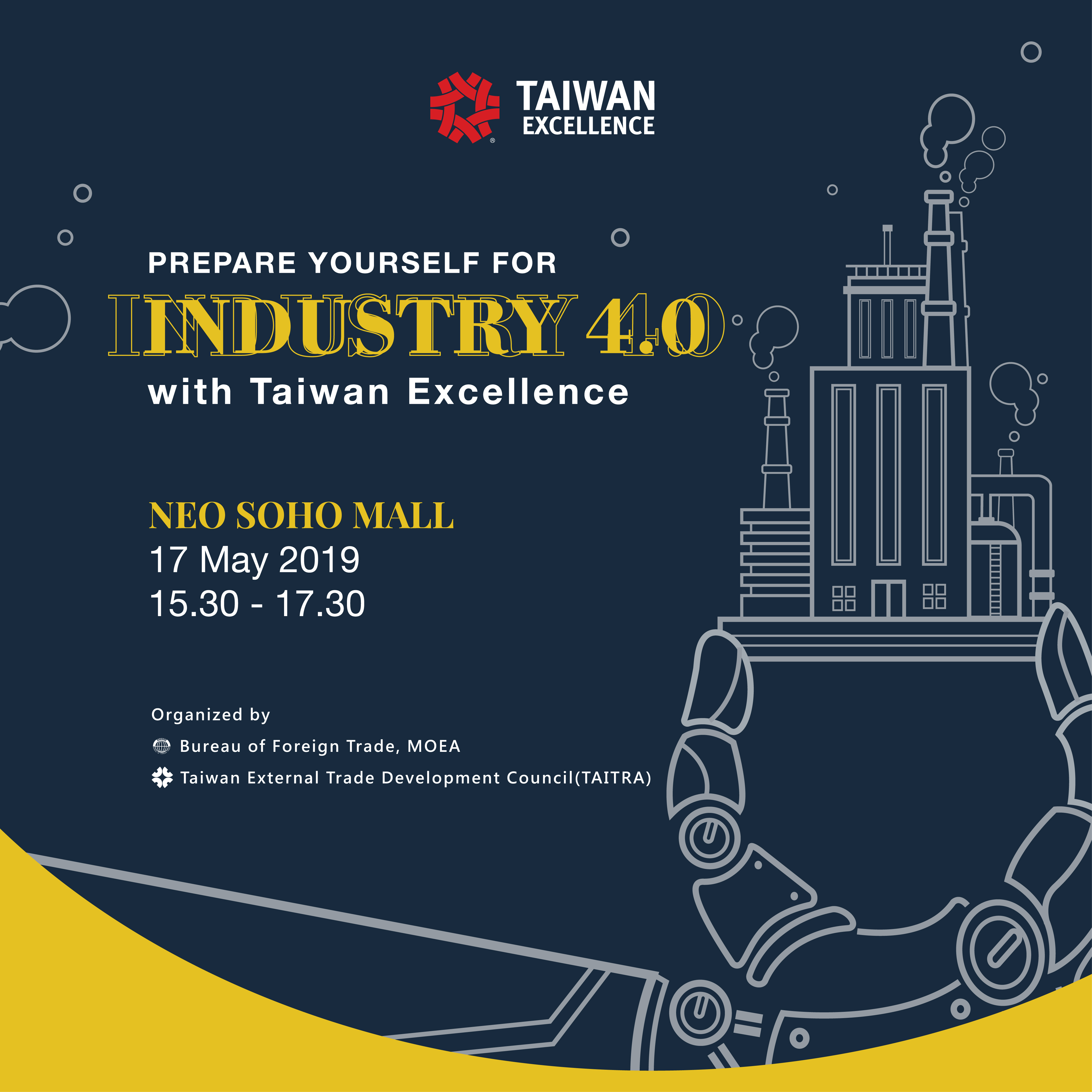 Introduction:
Current situation and benefit of "Industry 4.0" Application in Indonesia
⚫ The current issue of Urban-rural gap and wealth inequality among Indonesian society stimulates foundation to be set up by Onno Center in
order to create and offer educational opportunities to underprivileged groups.
⚫ Based on Taiwan's worldwide renowned ICT Industry, we're planning to look for a cooperation with local non-profit foundation, Onno Center,
to jointly host Taiwan Excellence ICT Workshop. It's an opportunity to embed positive image into young people, who are potential buyers in the future, mind.
⚫ Indonesian government has developing "Industry 4.0" since 2011; they consider the development of "Industry 4.0" could gain high efficiency, also
reduce productive cost and task error. Indonesian government optimistically foresee the upcoming future which Indonesia becomes top 10 economy
in the world in 2030.

Come and join us in our Taiwan Excellence ICT Workshop on May 17th, 2019 at Taiwan Excellence Gallery, UG Floor, Neo Soho Mall.